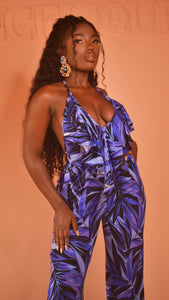 The Naomi Jumpsuit is a variation of our Naomi Swim which originated from our First Monday Wear Collection back in 2011. Perfect daytime look; choose deeper prints for evening to night options.
Includes Pockets at side.
Fits up to 42" hip (will be fitted to the body)
Elacticised waistline.
Waist to Hem approximately 42"
Fabric is two-way stretch.
Dry clean or hand wash.
For any additional questions, please ask before purchase. E-mail us at info@jangelique.com.
Orders shipped from Trinidad & Tobago.