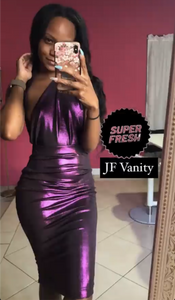 It's ok to be a little vain; you'll love yourself in JF Vanity. Start to feel festive in this sleek, sexy special occasion dress.
Size XS-S
Waist to Hem approximately 24". This is usually mid-knee.
Fabric is four-way stretch.
For any additional questions, please ask before purchase.
Orders shipped from Trinidad & Tobago.