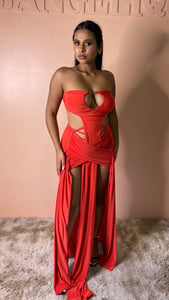 Alexis combines our Signature J.Angelique draping with sexy cut outs and our New J.Angelique Golden tag.
Model is 5ft 5"; Bra Cup - C; Hip - S/M
Fabric is four-way stretch.
Hand wash or dry clean.
Prices in USD. Final Sale. No returns, refund or exchanges.
For any additional questions, please ask before purchase. E-mail us at info@shopjangelique.com.
Orders shipped from Trinidad & Tobago.